ECO INDUSTRIAL PERUANA is located in the district of Jesus Maria, in Lima.
All staff working in the company is Peruvian.
ECO INDUSTRIAL PERUANA focuses on the industrial sector with clients from different fields such as pharmaceuticals, veterinary and chemical.
Our experience in these areas makes us an opportunity to provide solutions that have allowed get the trust of our customers and keep continuously providing maintenance services and calibrations, electricity facilities and HVAC.
T

he industrial sector in general, our main business is to make electricity installations and low voltage, maintenance, HVAC. Increased investment in the Peruvian industry and the need for our customers to concentrate activities on a supplier, have allowed us to give a wide range of activities and due to our experience we can offer proposals so that the customer gets the maximum performance of their facilities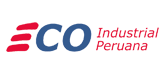 Novedades